Outdoor
Dirty your hands with neighbors in a community garden or relax on natural chaise loungers, integrated as rolling hills into our expansive lawns.
A fully equipped outdoor kitchen is included so come to connect with nature but stay for a home cooked meal. We've included turf lawns and room to run for our four-legged residents, with dedicated small and large dog parks to perfect your day out.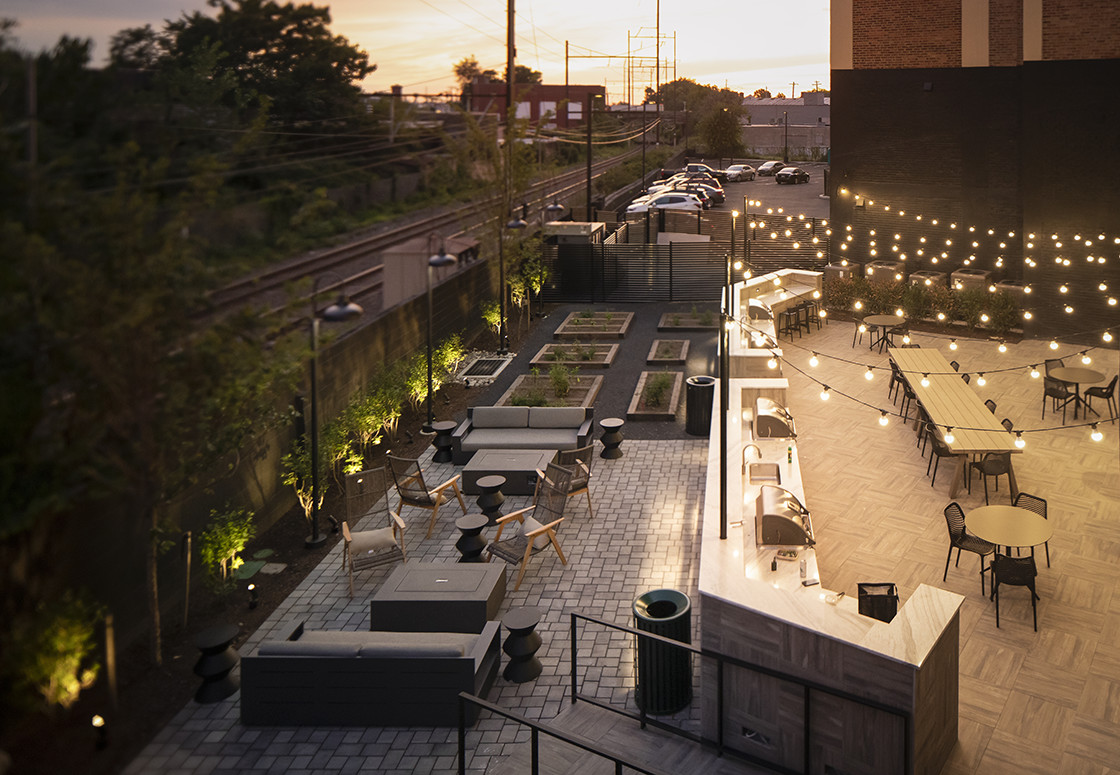 Fitness
Center
Stop by our fitness center to get seriously fit, or even just for the 'gram.
Our bona-fide equipment is the real deal. A full line of cardio, weight and hiit options wouldn't be complete without ropes, a boxing machine, Peloton bikes and more. Even the artwork is a nod to before and after transformations; we've repurposed original graffiti paintings discovered throughout the Irvine before restoration began.
Co-working
Space
Our co-working space is like your favorite coffee shop, furniture store and bar all rolled into one West Philly hangout.
This large open area is filled with natural daylight, custom artwork, bold design materials and unique seating options for you to settle in. Stop and check emails or make it your new home office. This giant living room also includes a poker table, kitchen and space to connect, when work isn't really the goal.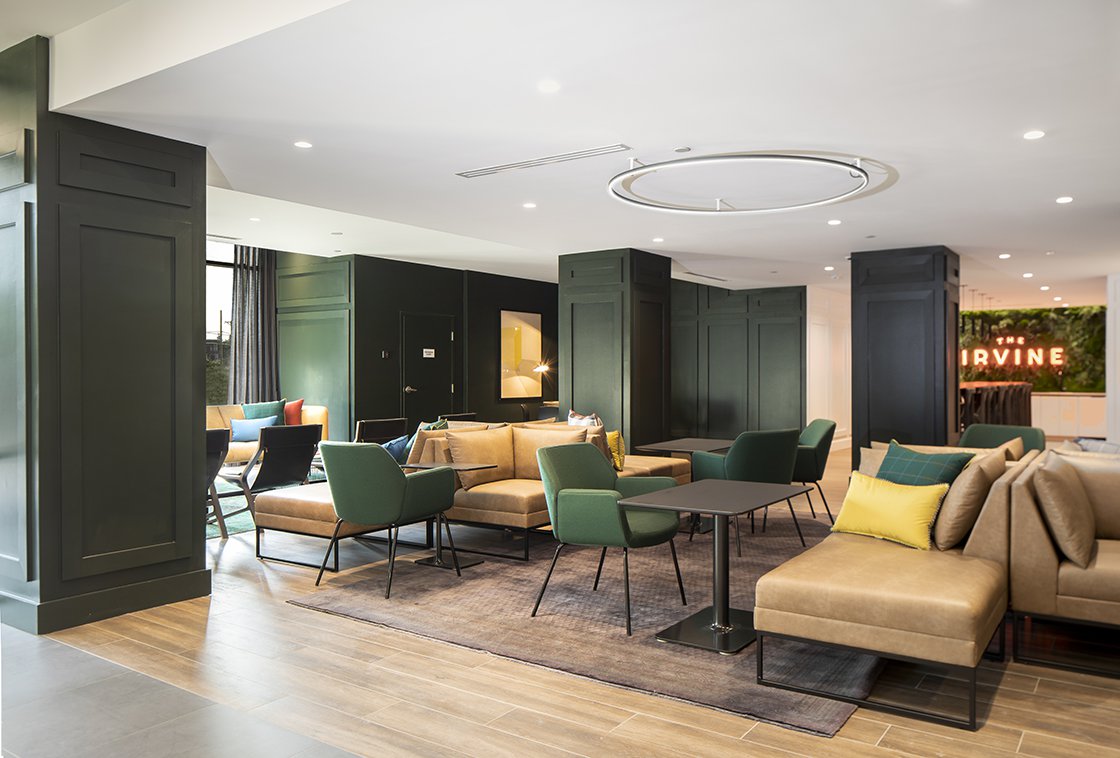 Services
Automate Your Life Here
We don't do aggravation, so relax and expect good things. From online payments to concierge services including dry cleaning, package storage and more, we believe in offering systematic improvements that make your life better.
Recycled,
Renovated &
Reimagined
This building isn't your typical high-rise, with marble floors and gleaming cookie-cutter apartments. Our history goes back over 100 years, functioning first as a warehouse.
As the building changed hands, graffiti artists saw a canvas and painted the walls with inspired images. During renovation, the building's structural bones remained, the artwork was recycled and original materials were preserved wherever possible.
Our Way of Investing in the Future
All facets of The Irvine's buildings and apartments are eco­efficiently designed and environmentally friendly
We've built sustainability into our blueprint. From wind power electricity to efficient windows and fixtures, we take the future seriously. But it doesn't stop with us, we've designed ways to support our residents and their green habits, including first floor bike storage and easy access to public transportation.